What's included with the purchase of The Big Bites Full Kit?
What's included with the purchase of The Big Bites Full Kit?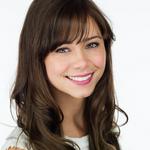 Updated by Missy Burgin
Big Bites is everything you love about First Bites but for the next developmental stage. The Big Bites Full Kit includes 1 Plate, 1 Bowl, 1 Mealtime Cup, Utensils (fork and spoon), 2 Chopsticks with holders, and a Placemat. All included products are made with FDA-approved non-toxic materials and are dishwasher safe.
Plate: What makes our plate worth cheering for? Adventurous eaters love this big-kid plate with a sleek aesthetic - made of food-grade silicone that looks and feels good, too!
Bowl: For the big(ger) kid with new responsibilities. Graduate to non-suction Bowl for independence featuring sturdy, easy-to-clean quality you love.
Mealtime Cup: Your hydration station just got an upgrade. Easy to chug and love, made with FDA-approved non-toxic silicone for sturdy drinking and easy cleanup.
Utensils: New Big Bites forks and spoons are ergonomic for growing hands but with serious function. Made with dishwasher-safe non-toxic silicone and stainless steel materials.
Chopsticks: Hello, fine motor skills. Our set of two sticks and holders were made for chopstick mastery, featuring food-gripping strength.
Placemat: Big Bites can make a big mess. Our non-slip placemat saves your day (and furniture) from hard-to-clean messes at home or out and about. Compatible with First Bites suction tableware and dishwasher-safe.