How do I assemble the Play Kitchen?
How do I assemble the Play Kitchen?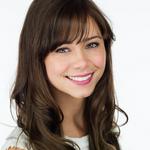 Updated by Missy Burgin
We always aim to make our products easier to assemble, and the Play Kitchen is no exception! You can follow the manual here, or you can follow these steps:
1) Remove the play kitchen from the box and open the drawer. Inside you'll find a box with the feet and faucet, which you'll need to complete assembly.
2) To install the feet, lay the play kitchen on its back so that you can access the bottom. Insert the screws attached to the feet into the threaded holes in the bottom panel. Turn clockwise until tight.
3) To attach the faucet, stand the play kitchen back up on its feed. Insert the screw attached to the faucet into the hole on the countertop. Open the cabinet drawer and place the fluted nut on the screw. Turn until tight.