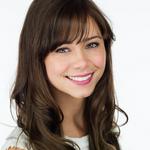 Updated by Missy Burgin
Why are you no longer making The Daily?
The Daily was our first baby when we launched Lalo 3 years ago. We've learned a lot since then - about building a business, listening to our customers, and creating thoughtfully designed products for parents, and we're excited to use our knowledge to focus on babygoods inside the home. We feel that by focusing inside the home, we'll be able to deliver better products throughout the home.